As part of Birch Plastics Sustainable Closed Loop Plastic Recycling Programs, we offer Plastic Pelletizing and Compounding Services.
Birch Plastics has been in the plastic recycling business for over 20 years.
Our ISO 9001:2015 certified manufacturing facility has a 32 million pounds a year of pelletizing capacity, focusing on mid to large size regular plastic pelletizing and compounding programs.
Injection Molding, Profile extrusion, blow molders, private label distributors can benefit from our plastic pelletizing and compounding services.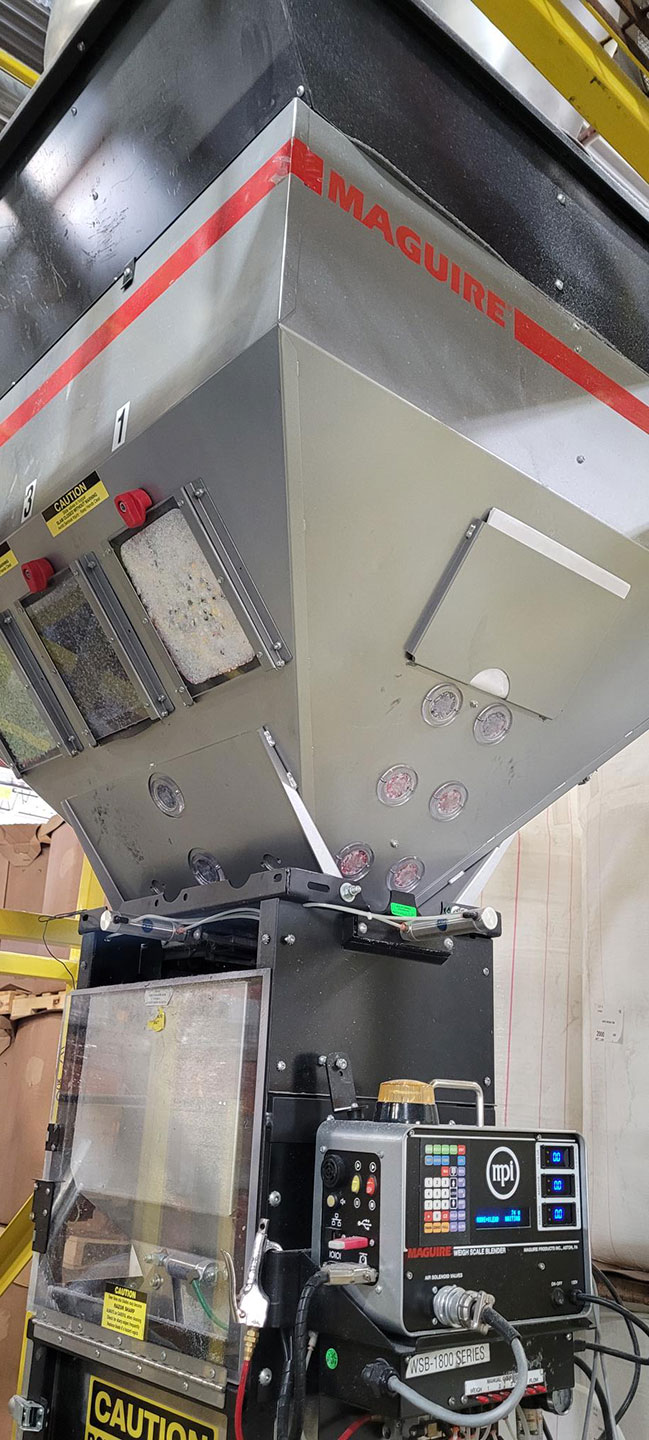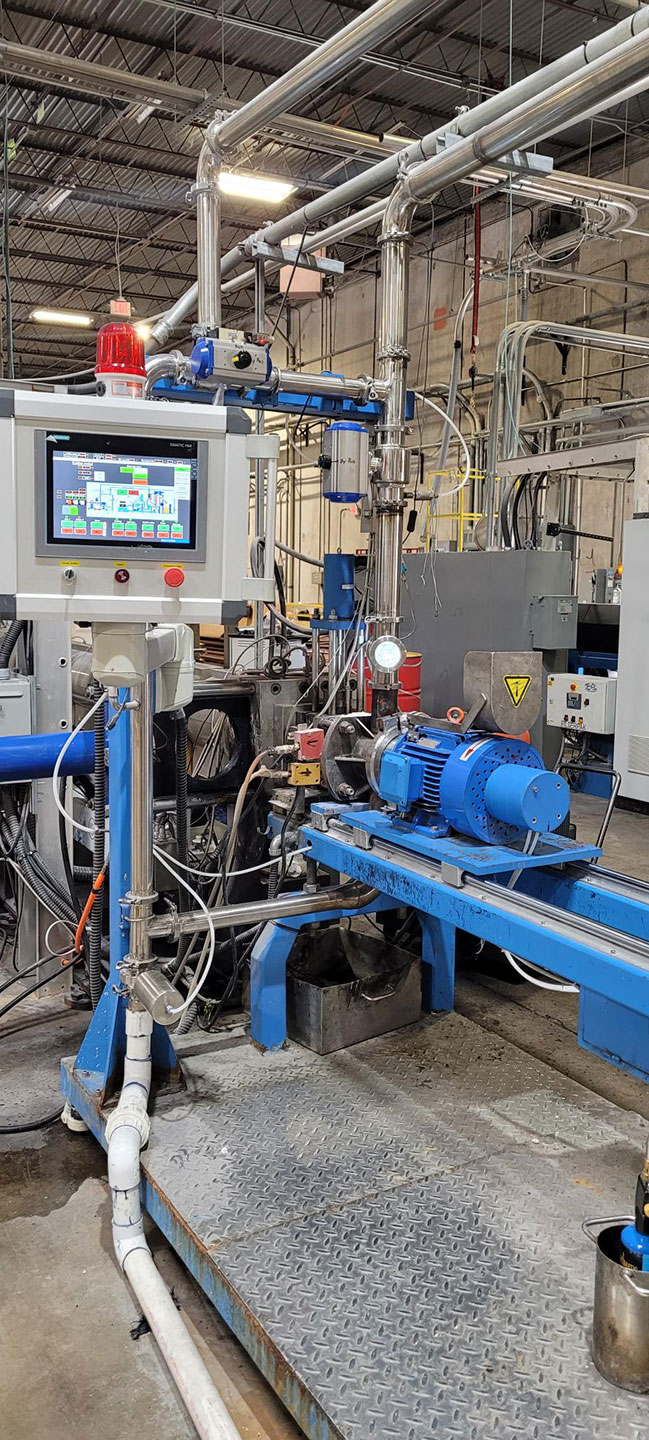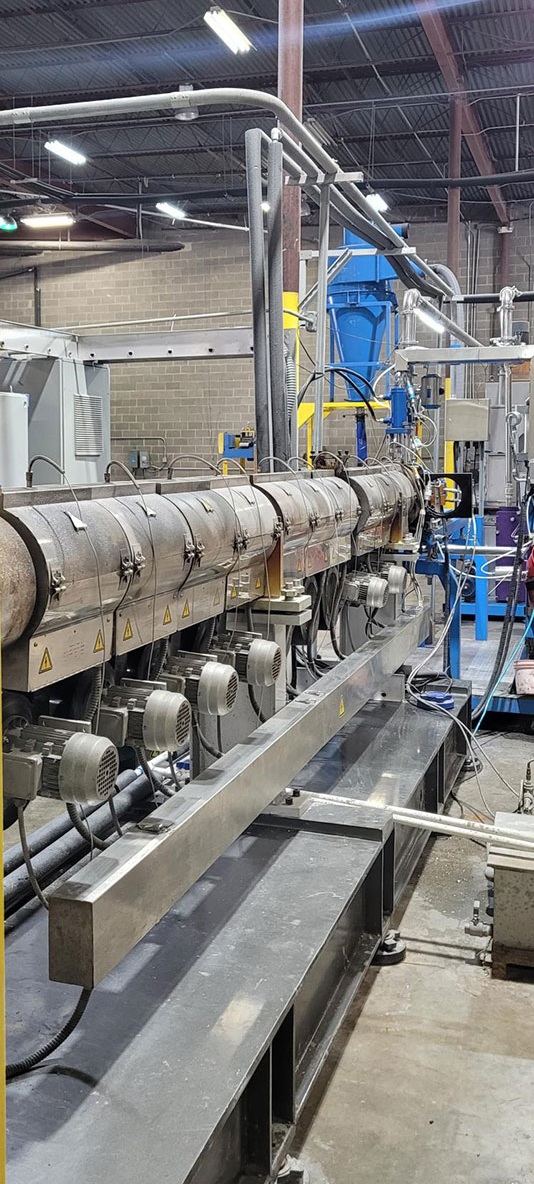 What is the difference between Plastic Pelletizing and Plastic Compounding?
Plastic Pelletizing or some refer to it as Plastic Reprocessing, is the action of using scrap plastic that has been reduced in size by the plastic grinding process and converting it as is or with color added back into a plastic pellet.
Below are a couple of the many benefits to recycling your scrap plastic back into a pellet form:
During the plastic extrusion process, there is an extra layer of cleaning by melt filtration and screening that removes the very fine foreign materials such as paper, wood, dirt, and other items that don't melt and can contaminate your products.
Using uniform recycled plastic pellets is more conducive with feeders, formulating blends, and hot runner systems designed for virgin resin.
Sustainable Closed Loop Plastic Recycling is an excellent way to become more efficient with your material, reduce waste, and increase profits.
Custom Plastic Compounding is a process of melt blending plastics with other additives. This process changes the plastic's physical property performance, thermal, electrical, or aesthetic characteristics.
The compounding action includes heating the ingredients to help them blend, mechanical mixing that brings the desired components together, creating a chemical interaction between the ingredients to aid the process.
Below are a couple of the many benefits of Custom Compounding:
Custom plastic compounded material allows a molded product to have enhanced performance and cost benefits over commercially available grades.
Plastic compounding allows you to tailor the resin to your exact specification and part requirements.
This process allows you to increase impact strength, add cost-saving fillers, and control cost.
Pelletizing and Compounding Service and Capabilities:
Birch Plastics has 32 million pounds of extrusion capacity. We have three underwater production lines, two-strand cut pilot-scale extrusion lines for trials, and a small-batch ramp-up.
We use Maguire gravimetric feeding systems along with multiple other blending options.
Birch can convert regrind into pellets, or if your material is in scrap form with our 52 million pounds a year grinding capacity, Birch can convert your scrap into regrind then pelletize it.
We can supply virgin and recycled resins to customize your product if needed.
We offer custom compounding private labeling options.
Birch can help you design a plastic resin tailored to your needs using a wide variety of additives and fillers.